12" x 3/8" AR500 Gong Steel Targets and Stand Package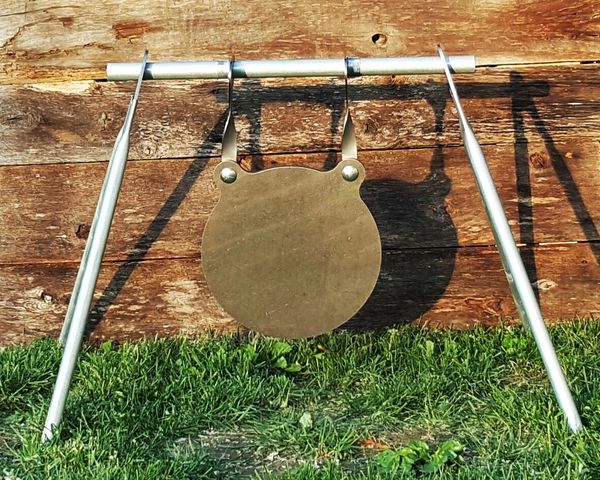 12" x 3/8" AR500 Gong Steel Targets and Stand Package
Our 3/8" AR500 gong targets are CNC Laser cut to minimize heat transfer to the metal which can make the steel weak. These targets are used in competitive shooting and everyday target practice. The AR500 targets can take hit after hit without worrying about replacing them.
This package includes:
1 - Ø12" x 3/8" AR500 Gong Target
1 - 2' tall x 2' wide Stand (4 Legs and 1 Cross bar)
1 - Set of leg brackets
1 - Set of target hangers
1 - Set of hardware for target
1 - Set of keepers to hold the position of the target in the center of the stand
Details:
- Approximate Weight of this Package is 23 pounds.
- All targets are cut to accept 1/2" carriage bolts.
- Rated for rifles up to .308win at a minimum of 100 yards and a minimum distance for pistols of 10 yards.
- Combine several targets up to 70 pounds and will ship at one low price of $18.75.
- Made in U.S.A.

Reviews