Target Stand Leg Brackets (Set)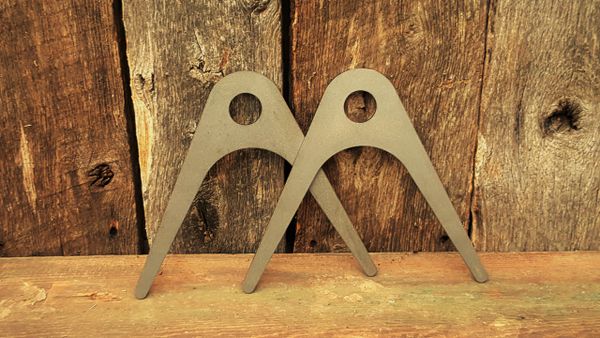 Target Stand Leg Brackets (Set)
Our target leg brackets are made from A36 steel and CNC Laser cut. The Brackets work with in conjunction with our manufactured crimped legs.
Details:
- Approximate Weight is 2 pounds.
- Light weight.
- Easy break down.
- The angle of the legs make for a sturdy stand.
- Combine the leg brackets with several targets up to 70 pounds and will ship at one low price of $18.75.
- Made in U.S.A.

Reviews