Steel Target Hangers (Set)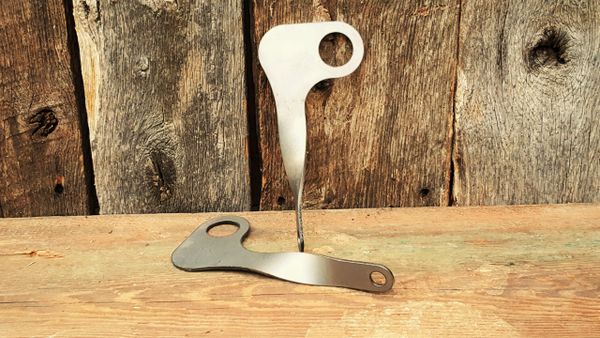 Steel Target Hangers (Set)
Our target hangers are made from A36 steel and CNC Laser cut. The hangers work with in conjunction with 1" EMT conduit. You can purchase the conduit at your local hardware store. These hangers help keep the targets from swinging all over the place like chains do. After the target is hit, it will quickly return to the shooting position. The hangers also keep the targets facing down at a slight angle to project the bullet fragment towards the ground.
Details:
- Approximate Weight is 2 pounds.
- Light weight.
- Easy break down.
- Combine the hangers with several targets up to 70 pounds and will ship at one low price of $18.75.
- Made in U.S.A.

Reviews